"So I'm going to a christening and a fancy birthday party! I want an outfit (preferably a dress or a skirt and top combination) which I can wear on both occasions. Don't really want to spent more than £100 but if it's wearable and what I've already got I will spend more!"
OK!! So I asked a bunch of friends if they had any fashion dilemmas I could help solve and this was the first reply!!!!
SO!! Two trend immediately sprung to mind for these two family friendly but obviously still fashion friendly events!! I would go for monochrome minimal or bright
florals!!!!
Monochrome minimal first,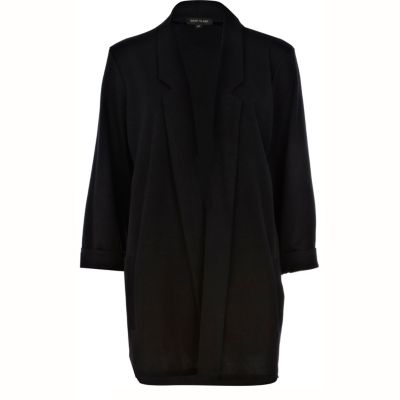 Alright, so this outfit is £89 in total!!! The dress is from Cos for £59!! I think it is great because you have loads of options with it and it is very structured and wearable whilst being still very pretty!! The jacket is from River Island and is £30!! I just think it's the kind of item you cannot possibly go wrong with and would add a lot to the dress!! The oversized style is also very flattering and is lovely to just wear all the time!!!!!!!!! When it comes to shoes, a court shoe would look good, in a block colour!! You can either stick to the monochrome and go for black or white shoes or wear super colourful bright shoes!!!
This next look is more pretty pretty and is very girly!! In total The outfit is £105 but it includes shoes a skirt and a shirt so I think it's pretty good value!! The blue top is from asos and is £25!! Blue florals are seriously having a moment and I think this is a great example which goes extremely well with these lovely pink studded brogues from Kurt Geiger which are actually on sale for £39!! They are a lovely candy colour and the studs give them a rock edge!! And finally, last but not least,the beautiful lemon skirt from Topshop which is just
marvelous!!! I mean yes, £48 but it's so pretty right!!!
Oh and anybody have a fashion dilemma or want a follower on gfc?? Leave a comment!!!